On Friday, October 14, 2022, the St. Brendan Catholic Elementary School community will be excited to welcome you as they celebrate their 10th anniversary of opening.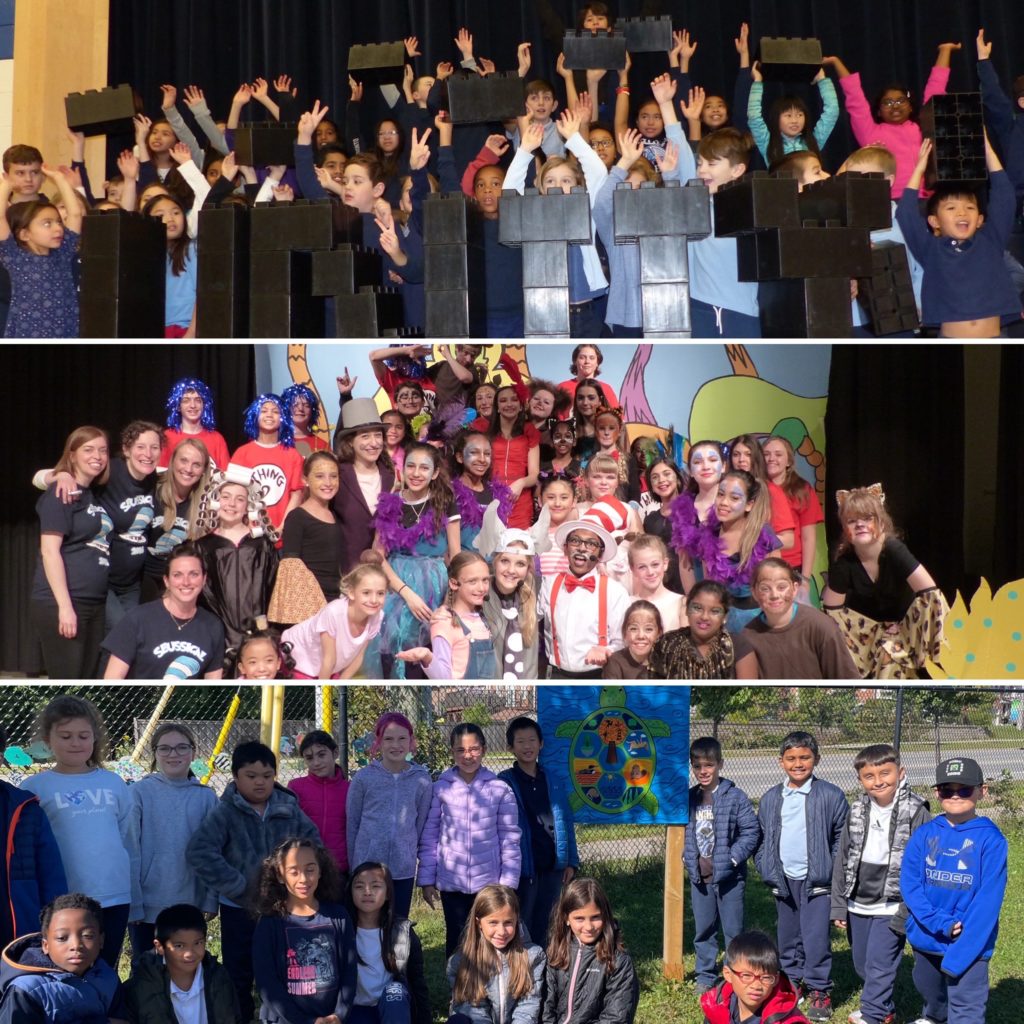 Our school Mass will be celebrated on Friday October 14, 2022, at 10:30 a.m. will be presided by Rev. Tadeusz Walczyk from St. Mark Roman Catholic Church. And there will be an open house from 4 to 6 p.m. Please see this flyer for more information on our 10th anniversary events. 
Visitors of the day will include past and present staff, students, St. Brendan families, administrators and superintendents. Our area trustee and York Catholic District School Board Chair, Elizabeth Crowe, will also be in attendance. Community members and fellow dignitaries, including the Knights of Columbus will support our 10th anniversary. 
St. Brendan CES, located in Whitchurch-Stouffville, opened in 2012, with Diane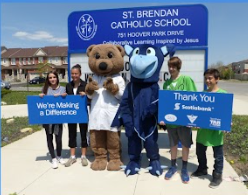 Sharp as the founding principal. The original enrollment was 504 students with 60 staff members that provided an English Stream & French Immersion Program. Over the years, the school population has grown to over 700 students with 80 staff members, all of whom live up to the school's motto, "Navigating Excellence With Spirit."
Known as the home of the Gryphons, with mascots Thunder and Lightning, school pride is evident within and around the school building. As you enter, students "proudly wear their white and blue, allowing their guiding light to shine through." Singing the school song and reciting the St. Brendan Prayer daily drives inspiration,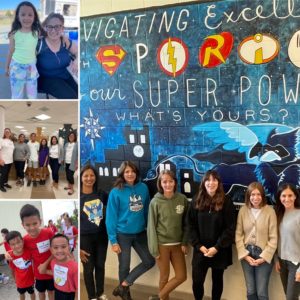 creativity and faith. The school's Be A Guiding Light Garden of Peace and Learning, recording studio, STREAM Harbour, published book "Ahoy St. Brendan Gryphons," as well as inspirational messages and murals around the school also contribute to lifting school spirit. 
With a supportive Catholic School Council and family community, our students are blessed with a variety of opportunities to demonstrate learning. Our patron saint, St. Brendan the Navigator – a sixth century Irish monk who built a boat and travelled into uncharted waters to spread the Gospels – guides our faith driven journey. Using kindness as a compass and the mantra of "Being A Guiding Light" allows students to share their talents and gifts with others. Further initiatives such as Catching Kindness Week, Strength in Unity Day, Gryphons Guild and Gathering, celebrated theme days, Gryphon wear, clubs and activities, promoting equity and unity are the many ways of which we can proudly celebrate 10 years of "Navigating Excellence With Spirit."
St. Brendan
May you always navigate us to the heart of goodness,
May you always steer us through seas of knowledge and skills,
To places of compassion and wisdom
Amen